FAQs About Xinnuo Titanium
XINNUO has been dedicated to the production of titanium materials for 18 years and we have encountered all kinds of problems, here are the most important concerns of our customers before closing the deal.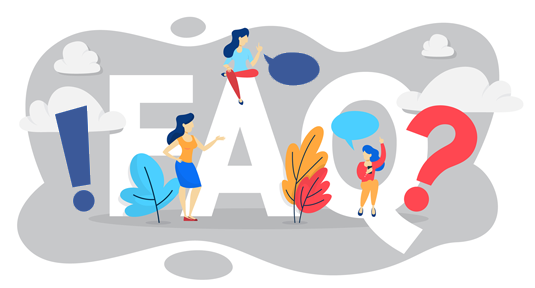 What kind of titanium material do you produce?
We manufacture all standard Titanium materials for medical and aerospace industry that are categorized into 3 types:
(1)Titanium Bar
(2)Titanium Wire
(3)Titanium Sheet
Standard: ASTM F67/F136/1295/1472; ISO-5832-2/3/11; AMS4828/4911.
What is the purchase procedure?
Let us specify the purchase procedure road map:
(1) Identify titanium product specifications you want to make.
(2) Confirm the quantity and lead time.
(3)Arrange for production after you have confirmed your consent.
What kinds of payment methods do you accept?
Usually, 30% T/T after contract signed, the balance before the shipment. If other payment method on request, will fully cooperate.
Do you have a minimum order quantity?
None. For regular standard medical and aerospace materials, based on our production capacity of 20 tons per month for titanium wire and rods and 5-8 tons per month for titanium plates, the stock inventory could meet all your any requirements.
How do you ensure quality of the titanium material before delivery?
Machines will be detected and tested for their performance, hardness,strength, Metallographic structures by surface,diameter and internal cracks final quality control teams before delivery.
A Factory Acceptance Test will be conducted for client's approval in accordance with the agreed specification / Contract; all testing certification are to be supplied.
Have you sold any titanium material overseas?
We entered global market in 2006 with most overseas customers coming from markets where titanium are in soaring demand such as U.S.A, Brazil, Mexico, Argentina, Germany,Turkey, India, South Korea, Egypt etc.
With our global marketing channels expanding, we are looking forward to having more international players join us and become our happy customers.
Can I come to your factory to observe titanium products running?
On-site titanium products running is available for observation should you book appointments with our sales representatives ( xn@bjxngs.com) and advise your itinerary at least 10 days before your visit. We will arrange a pick-up from where you arrive in Xi'an to our factory.
However, for your safety, we now support the use of ZOOM for online plant inspections during the epidemic.
How about the shipping fees?
The shipping cost depends on the way you choose to get the goods. Express is normally the most quickest but also most expensive way. By sea freight is the best solution for big amounts. Exactly freight rates we can only give you if we know the details of amount, weight and way. Please contact us for further information.